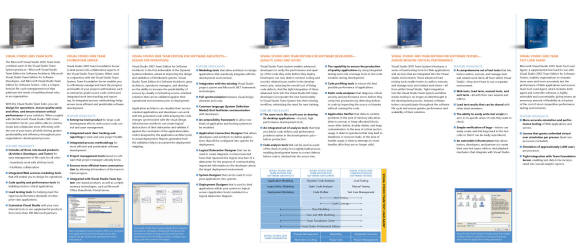 Microsoft Visual Studio 2005
Team System Data Sheet
Copy excerpt:
Microsoft® Visual Studio® 2005 represents one of the most significant developer tools releases since the introduction of Visual Studio nearly a decade ago. It offers developers of all types a wider spectrum of development possibilities and a greatly advanced design experience.
Microsoft Visual Studio Team System is an entirely new series of productive, integrated life-cycle tools that help development teams communicate and collaborate more effectively. It provides tools to support the entire software development team—software architects, developers, and testers. The result: a more efficient development process.
Download PDF (595 kb)