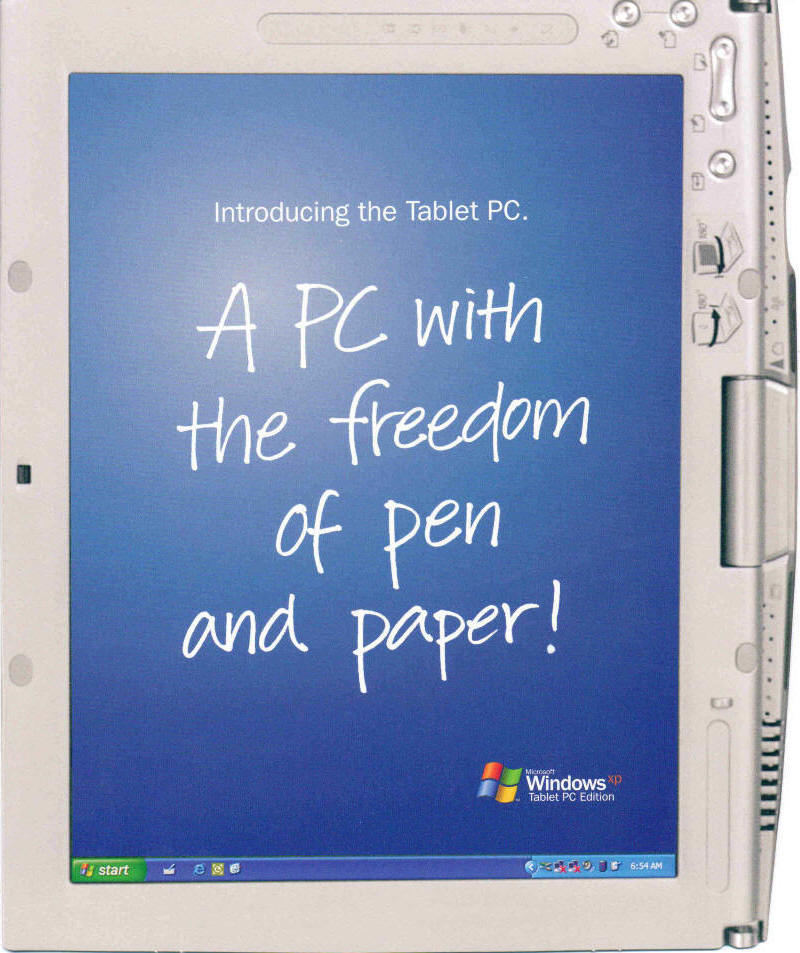 Microsoft Tablet PC Brochure
Copy excerpt:
Road Warriors rejoice. Because now you have a computer so potent that it gives new meaning to the word "portable." The Tablet PC.
Designed specifically to easily go places where PCs don't easily go today. Such as meeting rooms, hallways, and the middle seat in coach. Just grab your Tablet PC from its docking station and take off.
Download PDF (1.9 MB)