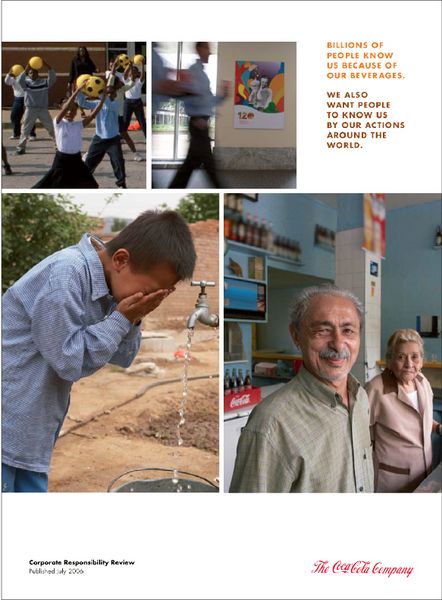 Design: Methodologie, Seattle
The Coca-Cola Company
2005 Corporate Responsibility Report
Copy excerpt:
More than 1.3 billion times a day, someone enjoys one of our beverages. That's a humbling figure. And it brings with it enormous business opportunities and great responsibility.
People invite us into their lives. We don't take this for granted. It is our actions —the way we treat our people, produce our beverages, protect the environment, and benefit communities—that determine whether we will be invited again. We strive to listen and to respond to the needs of people and the planet.
For us, corporate responsibility is an ongoing journey, not a destination.
Download PDF (2 MB)