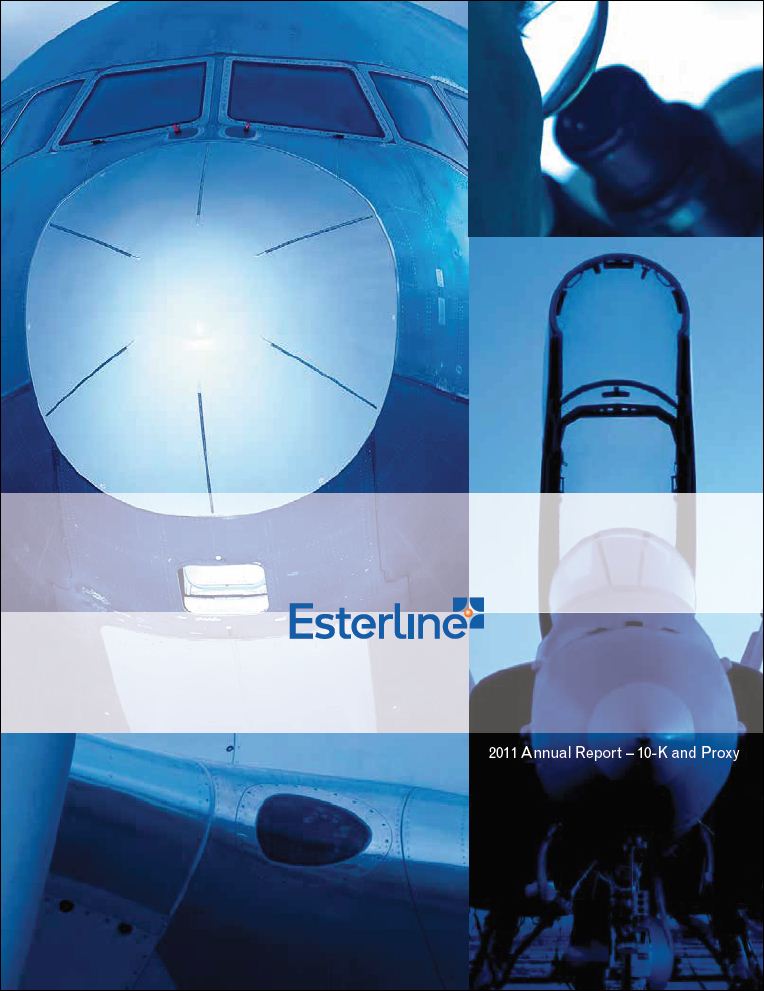 Esterline Technologies
2011 Annual Report
Copy excerpt:
If a pilot touches it, looks at it, listens to it, talks to it, or reacts to it, chances are it's made by Esterline. Our Avionics & Controls segment offers a wide range of industry-leading cockpit and flight deck products. As a Tier 1 components and systems provider, we design and provide innovative cockpit systems integration and avionics solutions for commercial and military customers worldwide.
Our solutions are found on aircraft ranging from the Boeing 747 to the Black Hawk helicopter. This segment also supplies high quality, state-of-the-art military audio and data products designed to operate in the most punishing battle environments. And we are an international leader in the engineering and manufacture of human-machine interface technology products— including input devices used in a range of environments from operating rooms to casino gaming floors.
Design: Leimer Cross, Maui
Download PDF (3 MB)