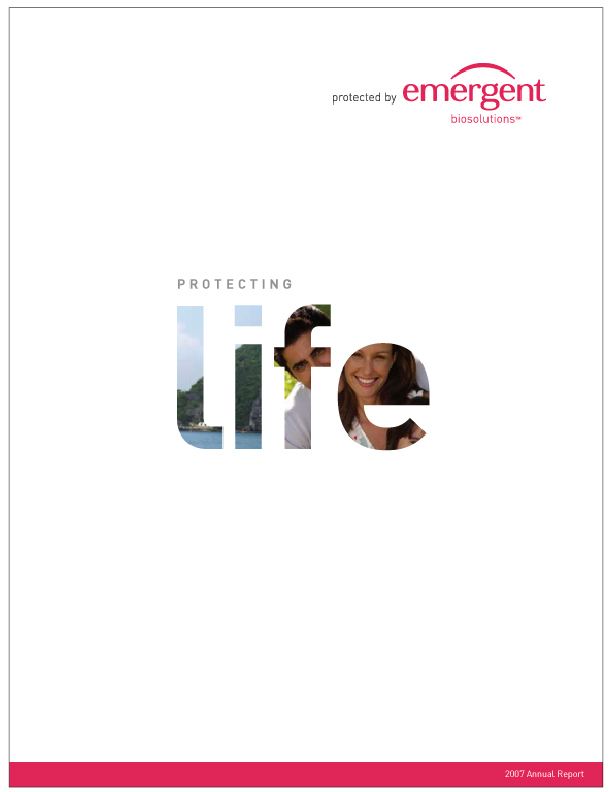 Emergent BioSolutions
2007 Annual Report
Copy excerpt:
Typhoid fever is a global public health burden with an estimated 22 million cases and 200,000 deaths occurring worldwide each year. Typhoid fever continues to be a public health problem in many developing countries, with young children being disproportionately affected. The World Health Organization (WHO) recommends vaccinating pre-school-aged children living in typhoid endemic regions against the disease. With antibiotic resistant strains of typhoid fever being increasingly seen in endemic populations, there is an even greater need to control the disease through targeted vaccination programs.
We are excited about developing the world's first single-dose oral vaccine to protect children and adults at risk of typhoid fever. The patient-friendly administration of our vaccine candidate holds the promise of expanding the global vaccine market and increasing the likelihood of immunization.
Design: FCI, Bethesda, Maryland
Download PDF (2 MB)