Strategic writing, backed by solid experience.
For more than 30 years, I have provided clients with strategic writing: writing that fits specific objectives, clearly communicates the message, and reflects the theme and tone of the design.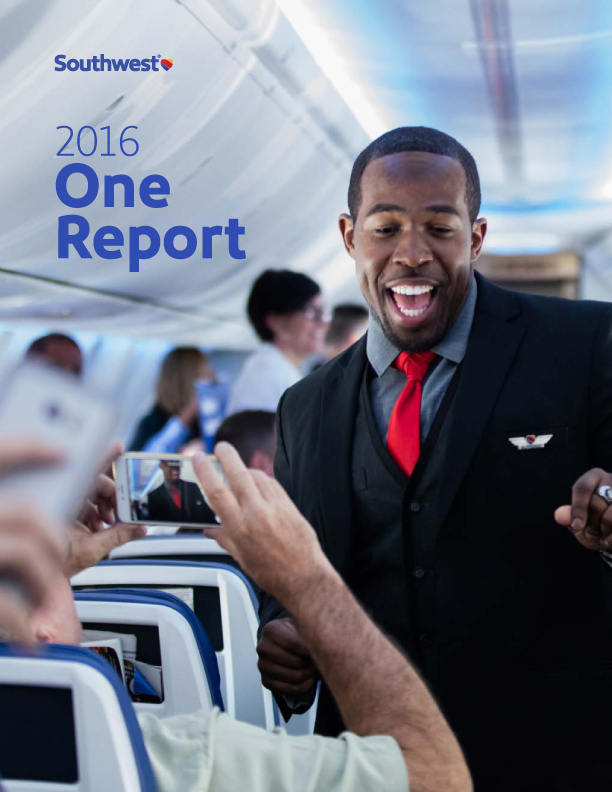 Specializing in annual and CSR/sustainability reports.
I have written more than 100 annual and corporate social responsibility/sustainability reports. So I understand the unique processes and requirements of these specialized projects.
I can also help you with other projects, such as websites and technology marketing.
Please take a look at the work on this site. Then call or email to discuss how we can work together.
Shown: 2016 Southwest Airlines One Report | Download PDF